Northumbrian Water has delivered 20 brand new laptops to a Sunderland academy to help support pupils with home schooling.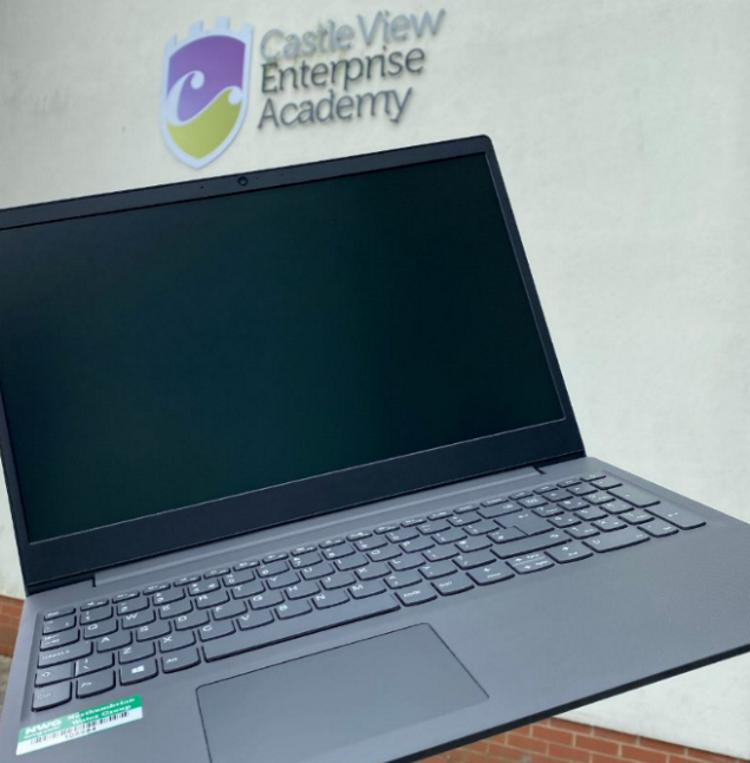 The North East water company is lending the laptops to pupils of Castle View Enterprise Academy, who teach 11-16 year olds from across the Castletown, Town End Farm, Bexhill and Hylton Castle areas of the city.
The laptops will be used by pupils to allow them to continue with online learning, complete assignments and projects and keep in virtual contact with their teachers and fellow classmates.
It follows Northumbrian Water's recent expansion of its free online educational resources, launched last month to support teachers and families with home schooling.
The online materials, used by many schools, include; learning about the water cycle, water treatment and water saving; as well as taking part in exercises, experiments and much more.
Nigel Watson, Group Information Services Director at Northumbrian Water, said: "Supporting our local communities is at the heart of what we do and we're delighted to work in partnership with Castle View Enterprise Academy, to help support pupils that don't have access to a device or tablet with home schooling.
"These laptops will support students with online learning and ensure interaction with their teachers, during these really challenging times for everyone. The pupils can lend the laptops for as long as needed, in an effort to help support with their vital learning and development."
Janet Bridges, O.B.E. and Principal of Castle View Enterprise Academy, said: "We're grateful to Northumbrian Water for their kind generosity and would like to thank them for their ongoing support.
"The laptops will certainly come into good use for some of our pupils, who have had limited or no access to a device to help support with online learning.
"It has been a challenge at times but the amazing team of people I work with, have really stepped up to ensure all students and families, receive the best possible support from us.
"Now, we can expand the high standard of education we pride ourselves on delivering to even more pupils, through online classes and teacher interaction."
For more information about Northumbrian Water's free online educational resources, visit: www.nwg.co.uk and head to the 'Responsibility' section of the website.