A Sunderland historic monument, owned by Northumbrian Water and operated by the Ryhope Engines Trust, is looking for new volunteers to join its team and to fill possibly the most unique volunteering roles on offer in the world.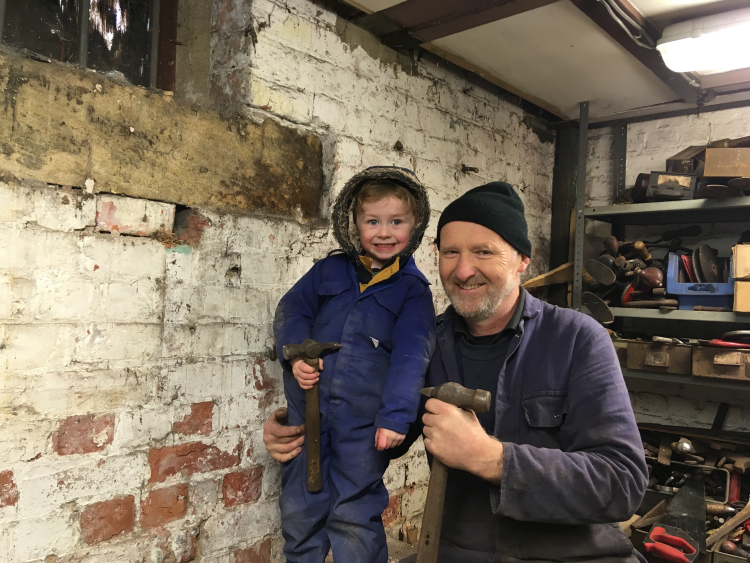 Ryhope Pumping Station, built in 1868, provided drinking water to Sunderland and the surrounding areas for 100 years, until 50 years ago it was converted into a popular North East visitor attraction.
The volunteer-run museum now opens as a static exhibit every Tuesday morning and Sunday afternoon, when volunteers meet to maintain the engines and do general tasks to help preserve this historic monument.
The site also holds around five steaming weekend events every year, giving visitors the rare chance to see this Victorian waterworks in action under steam power.
For the last 50 years, Northumbrian Water and the volunteers have worked in partnership to preserve this historic regional monument, with volunteers donating around 25,000 hours in 2019.
Vicky Cairns, External Communications Consultant at Northumbrian Water, said: "We are incredibly proud of this fine industrial heritage site and of the volunteers, who do an amazing job helping us to preserve it for generations to come.
"There are a range of volunteering opportunities on offer, so if you're looking for an opportunity to learn more and to add experience onto your CV or to fill up your spare time, then I urge anyone interested to get in touch."
Here are some of the unique volunteer roles up for grabs:
Stoking the 1908 Lancashire boilers.
Helping to maintain the historic beam engines built by R & W Hawthorn.
Being the driving force behind managing the museum's social media presence and creating engaging content.
Making ironwork and being a site blacksmith, where you'll give demonstrations to visitors.
Event management - helping with the organising and delivery of public events where you can expect from hundreds to thousands of visitors.
Learning about the site's fascinating engineering and operating its historic machinery.
Carrying out general maintenance and/or gardening tasks.
During public opening weekends: Meeting and greeting visitors, helping out in the tearoom and/or co-ordinating the visitor car parking.
Ryhope-born Keith Bell, who has been a volunteer at Ryhope Engines Museum since 1971 and is now the Preservation Trust's chairman, said: "We are looking for likeminded people to join our wonderful team and have a range of interesting roles on offer.
"Regardless of your skills, there is something here for everyone and training will be provided.
"It's great to be a part of this team, where I have made some life-long friends and I am excited about expanding the team further so if you have the heart and passion, we'd love to hear from you."
There is a flexible approach to volunteering at the Ryhope Engines Museum and no set minimum amount of time required, we simply ask that volunteers help out as and when they can.
Interested in volunteering? E-mail your interest to info@ryhopeengines.org.uk and for more information about Ryhope Engines Museum visit, www.ryhopeengines.org.uk
Photograph: Volunteer, trustee and Head of Engineering at the Ryhope Engines Trust, Les Jordan teaching his grandson Theo, aged four, the ropes at the museum.