Northumbrian Water's Branch Out scheme, which offers grants of up to £25,000 to projects which benefit the natural environment, wildlife and local communities, is making a last call for new applications before the deadline of the current round of funding approaches.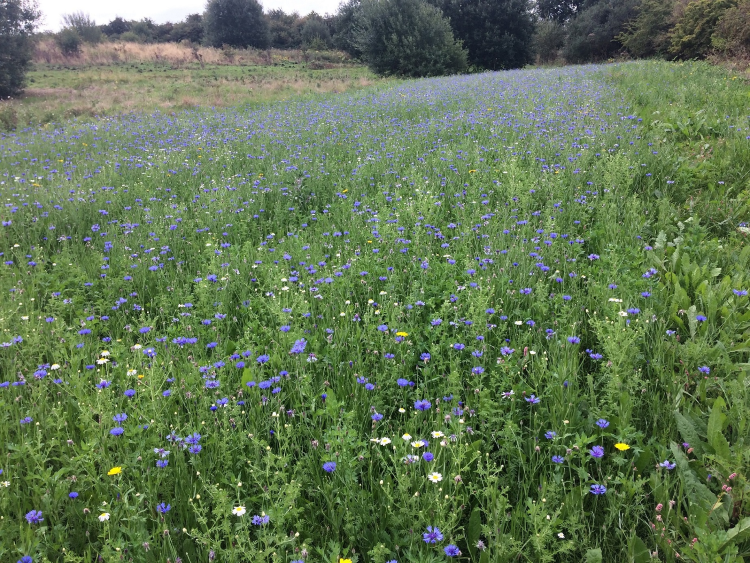 Since launching in 2013, Branch Out has awarded grants worth in excess of £410,000 across more than 105 different projects, and in 2017 was a finalist in the prestigious Edie Sustainability Leaders Awards, which recognises excellence and innovation in sustainability.
Northumbrian Water's Conservation and Land Manager, Stuart Pudney, said: "We are immensely proud of our programme, which is helping to deliver local projects to reconnect habitats for the benefit of communities and wildlife. Building resilience is essential for supporting a healthy natural environment and for us to supply clear, great tasting drinking water.
"It's fantastic we can support local groups, organisations and charities in helping to make a difference to the communities we serve. I'd urge anyone with a deserving project, who is seeking funding, to apply."
Applications for Branch Out funding are reviewed every six months and are welcomed from organisations, community groups and individuals from the public, private, voluntary and education sectors within Northumbrian Water's operating area. The deadline for the current round of funding is February 28, 2020 with grants being awarded in March 2020.
Kelly Hollings, who is a Project Officer at Northumberland Wildlife Trust, said: "Applying for Branch Out funding was really straight-forward and we were delighted when we found out our application had been successful.
"The £2,000 funding has contributed towards our award-winning Restoring Ratty project, which is a multi-agency partnership project that has re-introduced water voles to banks of Kielder's watercourses.
"This project is helping to improve the environment and we are really grateful for the funding from Northumbrian Water."
Projects can also be supported by Northumbrian Water's employee volunteering programme, Just an Hour, which allows employees to give a minimum of 15 hours every year to support community and charitable causes close to their hearts.
John Musham, who is the Invasive Non-Native Species Manager at the Tees Rivers Trust, said: "We were over the moon to receive £3,000 Branch Out funding towards our Roundhill project to help restore natural heritage along river banks of the Tees.
"We've already cleared around 70% of giant hogweed and this funding is helping us to continue our work in eradicating this dangerous invasive species. This is a great programme by Northumbrian Water and I'd encourage others to apply."
All applications will be carefully considered and judged against set criteria. Full details on how to apply are available at https://www.nwg.co.uk/responsibility/environment/branch-out/
Credits: Images courtesy of Northumberland Wildlife Trust and the Tees Rivers Trust.