This week, Northumbrian Water has launched its brand-new 'Ripple Effect' wastewater educational programme aimed at pupils in Years, 7, 8 and 9.
On Friday (October, 6) the wastewater teams from Northumbrian Water visited Park View School in Chester-le-Street to speak to pupils about the new programme and involve them in discussions, activities, and experiments.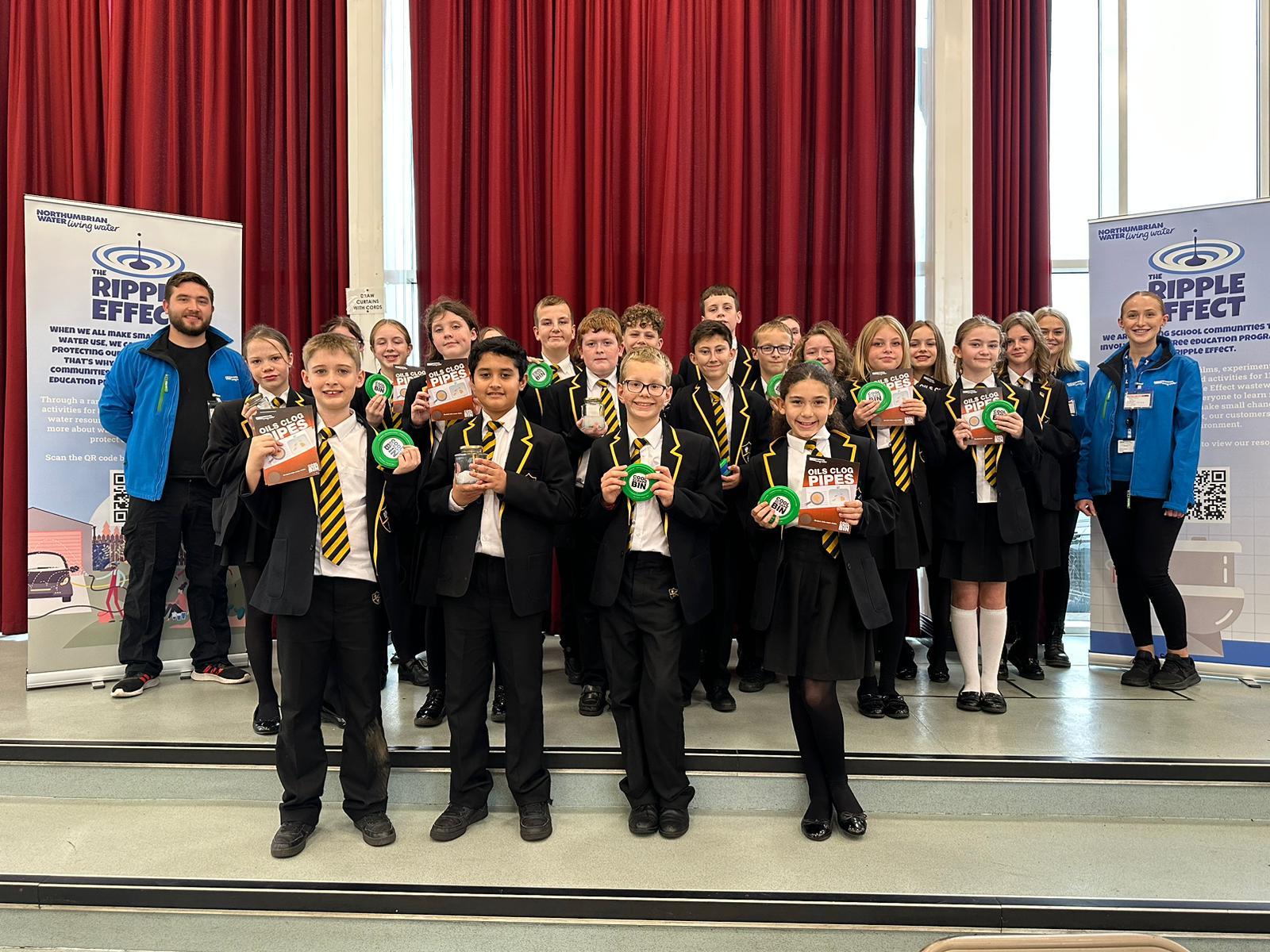 Every year Northumbrian Water responds to over 1700 floods due to wipes and fats, oils, and grease (FOG) blocking pipes, this programme is an important step to prevent some of these avoidable floods and disruptions from happening.
The Fats, Oils and Grease (FOG), and 'Bin The Wipe' teams worked with pupils from Years 7 and 8 to highlight the issues that can be caused in the wastewater network if the wrong things are flushed down the toilet or poured down the sink.
The activities included learning about the wastewater network and the consequences of blockages that lead to internal and external flooding, understanding the roles of our FOG Advisors and Bin the Wipe Sewerage Maintenance Operatives. The pupils also carried out experiments and went home with a task to share learnings to help protect their home and community.
Simon Cyhanko, Head of Wastewater Networks at Northumbrian Water, said: "We are extremely proud to be launching our brand-new educational toolkit for secondary schools. We have a continued commitment to working with young people, not only to inspire them in STEM (Science, Technology, Engineering and Maths) activities and careers, but to also make resources like this available as part of our sewer flooding prevention work.
"The aim of this programme is to educate young people about our wastewater network, and how they can play their part in keeping our sewers and wider network free from wipes, FOG, and anything else that should not be in there.
"We have worked hard to make sure the activities are fun and engaging and are a valuable resource for teachers and parents alike."
The Ripple Effect online resource contains a range of films, experiments, interactive games, and activities for 11 to 14-year-olds. The programme encourages everyone to learn more about wastewater and make small changes to protect our network, our customers, and our environment.
To find out more, visit: Wastewater (nwg.co.uk)