Essex & Suffolk Water is using an innovative tool to enhance safety inspections of some of its larger reservoirs, and to overcome the Covid-19 challenges around social distancing in confined space areas.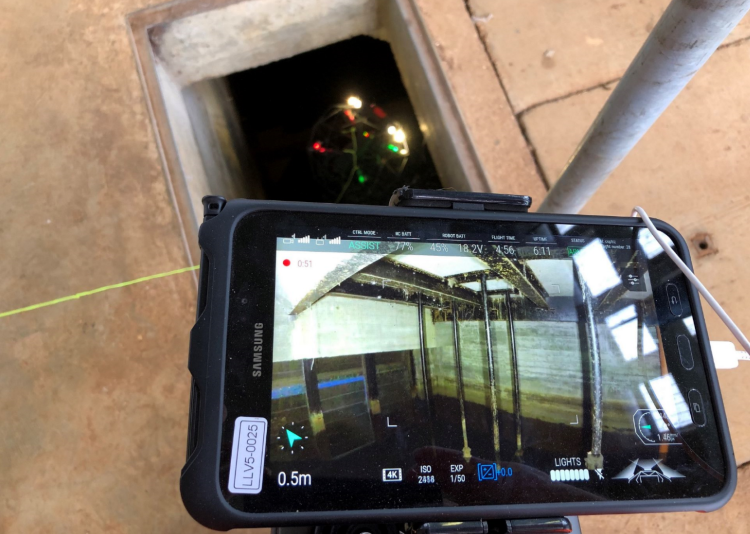 The water company - which supplies clear, great tasting tap water to 1.8 million customers across its operational areas - adapted quickly during lockdown to find another way of safely undertaking the essential planned inspections to ensure the continued safety of its reservoir sites.
Essex & Suffolk Water worked with commercial drone provider, Coptrz, to source the lightweight drone to undertake the two programmed reservoir inspections. These inspections included assessing the dams, underground pipework and the buildings deep below the surface of the water.
The Elios II - is specifically designed for confined spaces - and dark, cold environments. It is equipped with high powered lights and thermal sensors for detecting any structural cracks or issues.
Greg Barrett, who is a Project Engineer at Essex & Suffolk Water, said: "As an innovative company, we're always trying to do things better and more efficiently for our customers.
"This is the first time we've used a drone to do an internal inspection of a reservoir and we're delighted with the results. Because of this new approach, we now have a better insight into the condition of our structures, so much so that this has now formed part of our ongoing maintenance schedule.
"While this new innovative tool won't stop us getting boots on the ground, it will continue to be a valuable tool in helping us better look after our reservoirs and ensure their continued safe operation.
"We hope this new approach might become industry standard, as it's given us a fantastic new insight that we've never had before."