There's a real buzz in the air at Abberton Reservoir this World Bee Day, where a species of bee once thought to be extinct, is continuing to reproduce as part of an ongoing innovative project.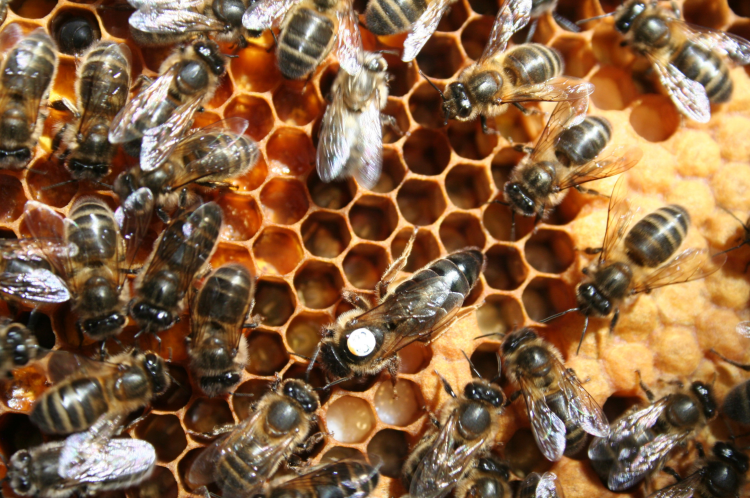 Essex & Suffolk Water is celebrating World Bee Day, which occurs every year on May 20, to highlight the crucial role bees play in ecosystems across the world and the threats they sadly face.
Since the launch of the 2017 innovative project, Essex & Suffolk Water have continued to work in partnership with Essex Wildlife Trust and, the Bee Improvement and Bee Breeders Association (BIBBA) to reintroduce the native black bees to the reservoir.
Helen Jacobs, Senior Conservation Advisor at Essex & Suffolk Water, said: "We are delighted with the progress of the project and to be supporting the expansion of the species, through collaborative working and funding support from our Branch Out programme.
"The project is helping to deliver wider benefits for local agriculture and wildlife, which rely on honey bee pollination.
"Building resilience is essential for supporting a healthy natural environment and for us to supply clear, great tasting drinking water."
In 2019, local bee keepers continued the work with BIBBA to breed new British Black bees at Abberton reservoir. The number of colonies has increased and this continued expansion will help to support a sustainable population of future native bees.
Lisa Smart, Head of Visitor and Commercial Operations at Essex Wildlife Trust said: "This is really an exciting project and it's great to see the offspring from the Queen bees thriving in the reserve hives.
"Our nature reserve is covered in wildflowers, providing ample opportunity and habitat for the black bees to forage and collect pollen.
"We are delighted to continue to work with our partners and local bee keepers to see the expansion of this project."
Local beekeepers are continued to be encouraged to use British black bees to improve their traits, and offered support with creating their own queen bees, meaning they can rely less on importing non-native bees to the area.