An innovative tool, designed by a Northumbrian Water sewer hero, has helped to pinpoint hundreds of foul flushers in less than six months.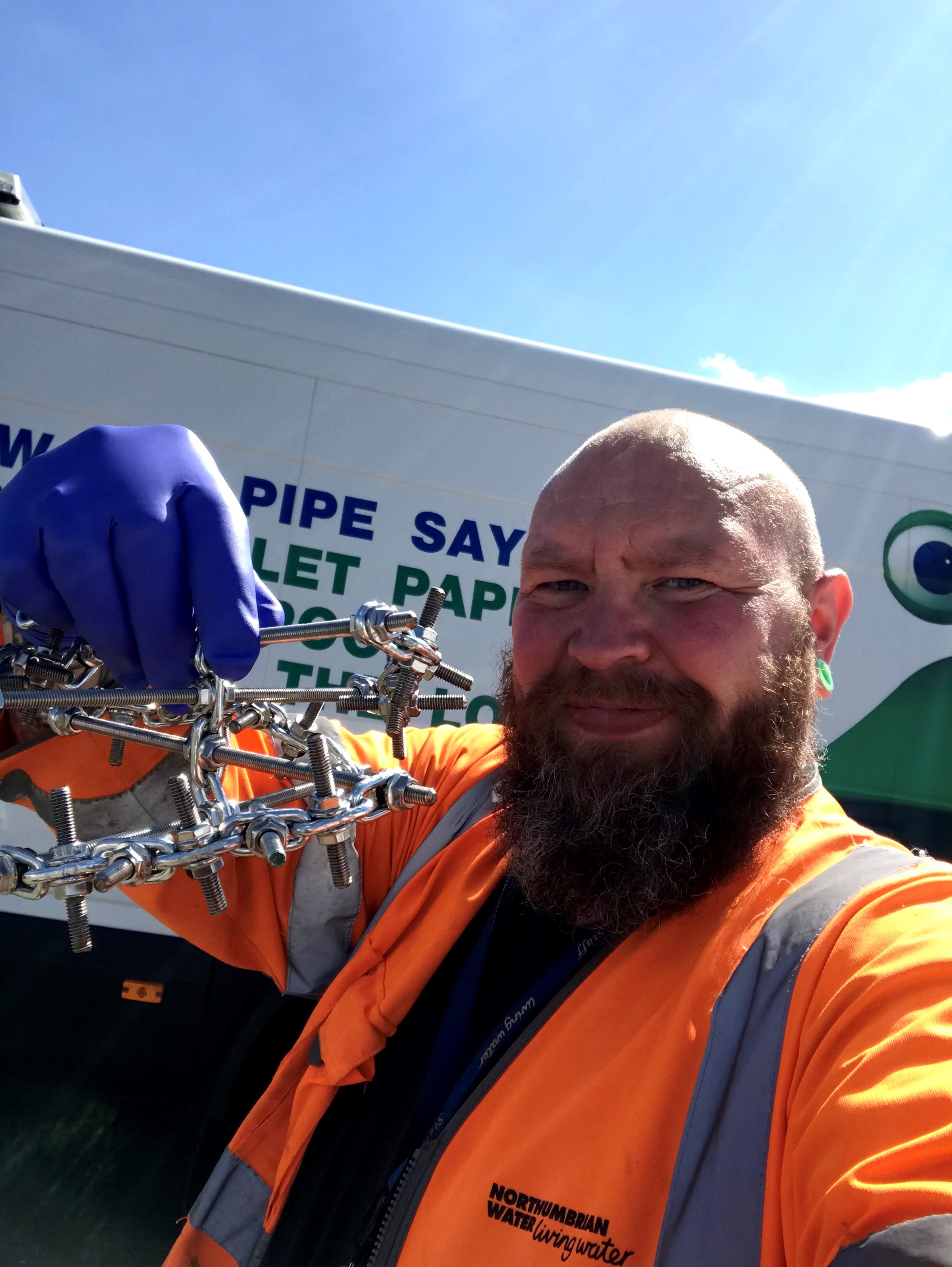 The Barbarian, named by Northumbrian Water's customers, has played a fundamental part in identifying more than 200 customers wrongly flushing wipes in hot spot areas and has helped the company remove thousands of wet wipes from North East sewers.
The spiky circular device, weighing two pounds and resembling a crown, is one of Northumbrian Water's growing family of innovative blockage busting tools.
The North East water company is continuing to battle avoidable sewer blockages and is warning customers of the devastating impacts that wrongful flushing can have, when toilets are used as a bin.
Sewer gadget inventor, Steve Green, who works as a Sewerage Maintenance Operative at Northumbrian Water, said: "The Barbarian, along with our other advanced tools, is helping us to identify blockages caused by wet wipes much earlier and before they potentially become a bigger problem.
"Our approach of tackling this issue proactively and head-on, is allowing us to engage more with our customers to educate them on the importance of not flushing wipes.
"Unlike toilet paper, wipes do not break down quickly in sewers and can snag or settle in pipes, which is the first stage of a blockage build-up.
"When this happens and the sewage entering into the system has nowhere to go, it will start then to back-up in the network of pipes before causing homes, businesses or the environment to be flooded with toilet waste.
"The consequences are utterly heart-breaking to see, but we can all help avoid this from happening by making one simple change - and that's to bin the wipe."
Northumbrian Water is warning customers, who continue to flush wet wipes despite education, communications and face-to-face discussion that they will look to recharge blockage related costs, and in the worst cases, may prosecute anyone found to be abusing the sewer system.
The utility company has taken this no tolerance stance in a bid to protect customers and the environment.
Northumbrian Water's 'Bin the Wipe' campaign is encouraging customers not to use their toilets as a bin, after finding around 64% of the 15,600 blockages cleared in 2019 were caused by wet wipes.
For more information about Northumbrian Water's Bin the Wipe campaign >> www.nwl.co.uk/binthewipe