Northumbrian Water has achieved national recognition for an industry-leading approach to improve the way it collects information about its assets at one of the UK's most prestigious construction awards.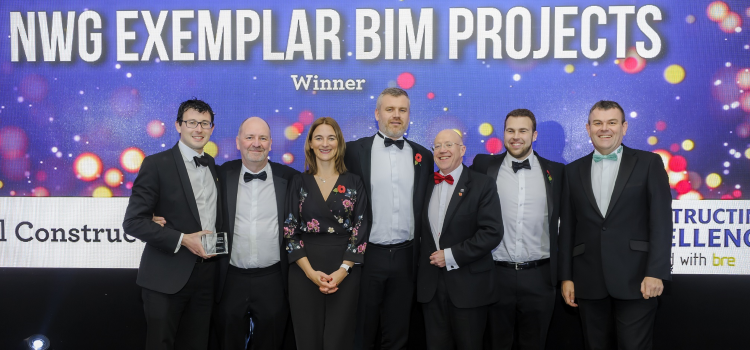 The BIM (Building Information Modelling) Project, which was carried out by the North East water firm in collaboration with its supply partners, Wood and Interserve, won the Digital Construction category at the Constructing Excellence Awards on Friday night (November 8, 2019).
The project demonstrated a new way of working by using an innovative approach to capture digital information about the company's infrastructure and assets. The new process will build up a rich set of data which will enable more efficient and effective asset management in the future.
Michael Overy, Northumbrian Water's BIM Manager, said: "We've been working very hard with our supply partners to change the way we think about data in relation to our assets and have developed a very innovative data capture method.
"This will help us to make sure we've got access to the most up to date information, which will speed up our decision making processes, and we're thrilled for it to be recognised by this prestigious national award.
"This recognition demonstrates that we're leading the way in the industry with this approach, and we think that this method could help benefit the wider construction industry, not just Northumbrian Water."
Attended by over 500 environmental professionals from the UK and Wales regional awards, the finale of the Constructing Excellence Awards was held at the London Marriott Grosvenor Square Hotel.
The organisation are the UK's leading construction industry membership organisation, delivering excellence in the Construction sector through collaboration.
Alison Nicholl, Head of Constructing Excellence, said: "It's fantastic to see one of our members winning this award. Northumbrian Water are a really enlightened client who are pushing the boundaries on data and digital technologies.
"This award recognises the great work they are doing with their partners to deliver tangible business and whole life performance benefits through the use of BIM."