Northumbrian Water has become the first water company in England and Wales to launch its own COVID-19 rapid testing programme with its employees.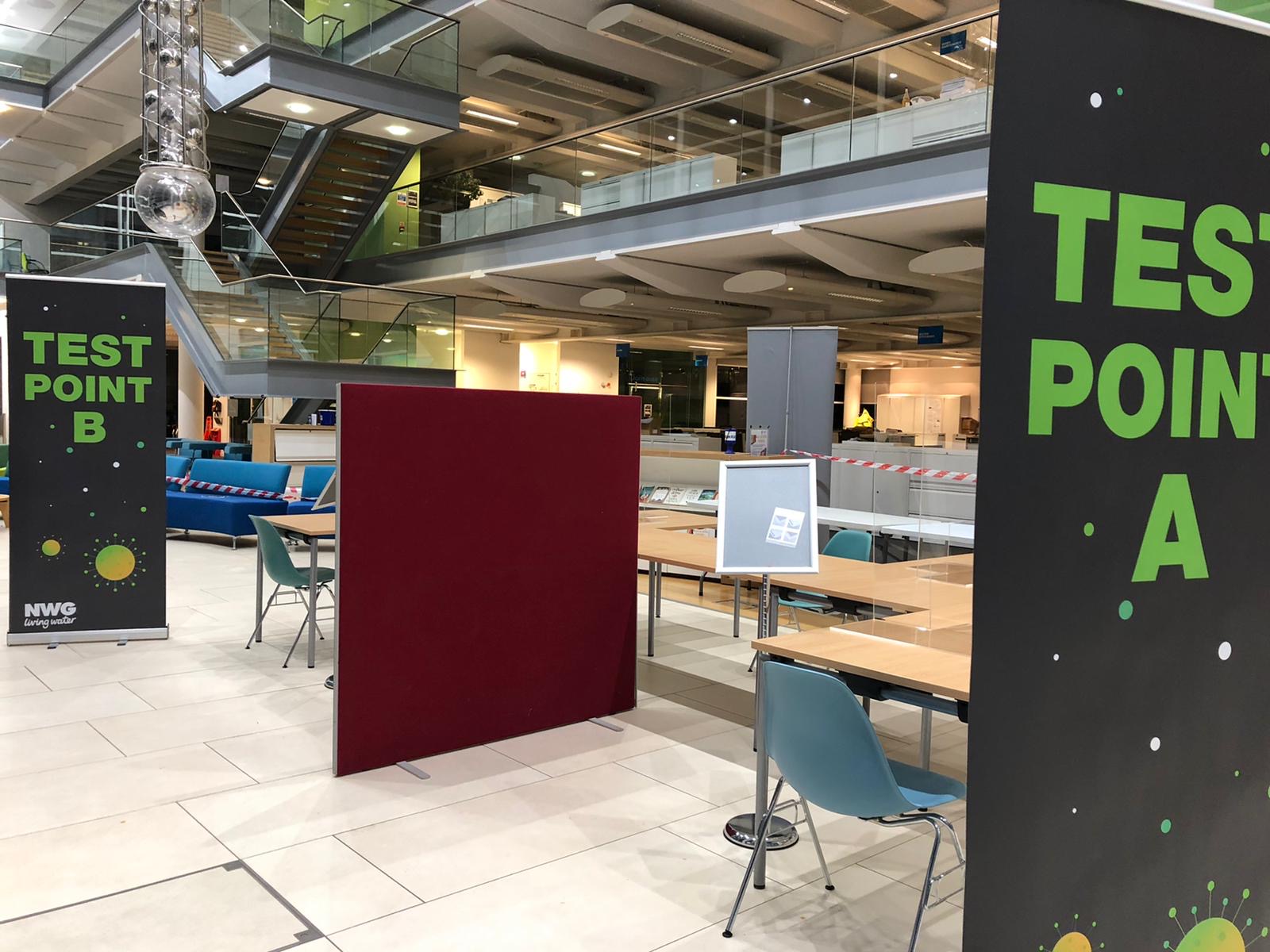 Working closely with NHS Test and Trace, Defra and WaterUK, Northumbrian Water is piloting the newly introduced scheme in order to help protect their teams of critical workers and make sure the water keeps flowing for their customers in the North East.
The pilot will see asymptomatic testing carried out on a voluntary basis for around 600 employees, focusing specifically on those people working in teams delivering essential water and wastewater services, as well as those working directly with customers.
The programme began on January 22 and will run for four weeks, during which time employees will be able to volunteer to be tested either once a week or twice each week.
This project will help NHS Test and Trace to identify and understand positive cases on a greater scale, while also helping the company identify early cases of the virus and ensure those people are isolating as quickly as possible – limiting the spreading of the disease between teams and helping to protect employees working in vital roles.
The pilot scheme was introduced at a site in Northumberland last week and other sites across the company's operating areas, including in Durham, North Tyneside, Stockton-on-Tees and Essex and Suffolk, are now also operational as part of the large-scale pilot.
Richard Warneford, Wastewater Director at Northumbrian Water, said: "Our priorities have always been to ensure that our customers have a reliable and high-quality supply of water to their homes, that waste water is safely removed and treated and, most importantly, that our people stay safe whilst delivering these important services.
"We've worked incredibly hard throughout this pandemic to ensure this has been the case and I am immensely proud of our people and the job they've done over the last 10 months.
"I believe that this scheme is a huge step forward to us adding another layer of safety and security when it comes to protecting our people, as well as extra resilience for our essential services and reassurance for our customers.
"We are delighted to have been given the opportunity to lead the water industry in this trial and are glad that we are able to assist the NHS Test and Trace and DEFRA on the national efforts to fight Covid 19."
Baroness Dido Harding, Interim Executive Chair of the National Institute for Health Protection, said: "NHS Test and Trace continues to play a leading role in the fight against COVID-19 with over 60 million tests processed so far.
"The work of Northumbrian Water will be essential in helping us explore the benefits of new testing technology.
"This pilot is one of many which will lay the foundations for the next phase of NHS Test and Trace – mass testing - which will allow us to test even more people, even more quickly."