Employees at Northumbrian Water Group are stepping up, over 40 days, to raise £40,000 for international charity WaterAid – in a bid to help everyone, everywhere get access to clean water and sanitation.
The water company is organising fundraising activities; from hiking 40 kilometres to planting 40 trees to cooking 40 meals for anyone homeless or in need, which start on Wednesday 21 July with participants aiming to raise a minimum of £40 each.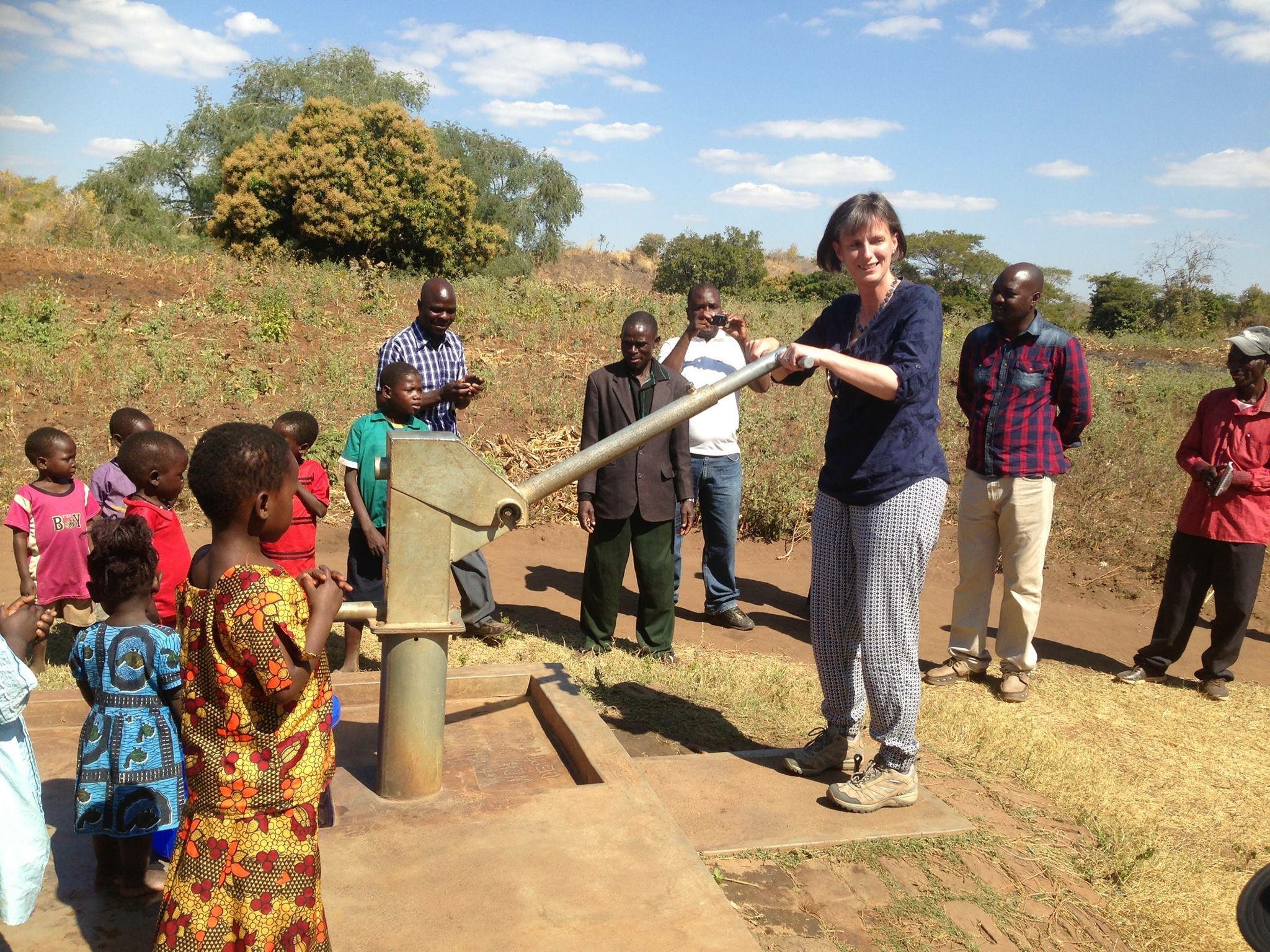 Northumbrian Water Group's fundraising is part of WaterAid's 40th anniversary and is being supported by its people, friends, family members and partner organisations – with the challenges based on the number 40 to mark the number of years since the UK water industry first founded the charity.
Over this period, Northumbrian Water Group has raised over £10 million for WaterAid, with its people hosting fundraising events; from taking part in sponsored Boxing Day dips and participating in events like the Great North Run, to taking on possibly the dirtiest job in the world – cleaning the festival goers' loos at Glastonbury – and all in aid of helping everyone, everywhere access clean water, decent toilets and good hygiene.
Northumbrian Water Group's Corporate Affairs Director Louise Hunter said: "This 40th anniversary isn't something that anyone wishes to celebrate as everyone should have the right to basic amenities in this day and age.
"I am, however, immensely proud of our continuous fundraising efforts – raising more than £10 million – and the achievements we have helped with over the years. Our people have truly put their hearts and souls into raising awareness and supporting this life-saving work.
"We'll continue to work proudly and in partnership with WaterAid and the rest of the UK water industry to grant the best birthday wish ever – and that's bringing this water crisis to an end by 2030, which is something we are committed to supporting."
WaterAid has worked in partnership with the UK water industry since 1981 to help tackle these injustices and help transform millions of lives.
Tim Wainwright, chief executive of WaterAid, said: "Over the past 40 years, WaterAid has been making change happen on a global scale, and we simply could not do it alone. Since our foundation, our partners at Northumbrian Water Group and across the water sector have been providing vital funding and valuable expertise for our work around the world, and they remain at the heart of what we do.
"We would like to thank employees from Northumbrian Water Group for joining our fundraising challenge to mark 40 years of incredible work, while helping reach even more people with clean water and decent sanitation. Together, we have helped transform lives in some of the world's poorest countries, and we won't stop until everyone, everywhere has access to these basic human rights."
A JustGiving page has been set up by Northumbrian Water Group for anyone wishing to donate and support their WaterAid 40 for 40 challenges: www.justgiving.com/fundraising/nwg40for40
For more information on WaterAid, visit: www.wateraid.org/uk/