More than 50 Northumbrian Water employees are volunteering to help the NHS with the vaccination rollout in the north east.
Men and women from teams right across the water company are stepping up to support the work being done at the Covid-19 vaccination centres in the region.
57 water workers are among the volunteers helping clinical staff run the newly opened Arnison Vaccination Centre in Durham and the Mowden Arena site in Darlington.
They are working alongside NHS staff, people who have been trained to become vaccinators, administrative staff and other volunteers to make sure the service operates smoothly and safely and as many people are able to receive the vaccine as possible.
As well as the company providing people to support with the vaccination effort Northumbrian Water also provided their Boldon House office building in Pity Me to be used for the Arnison Vaccination Centre for Durham.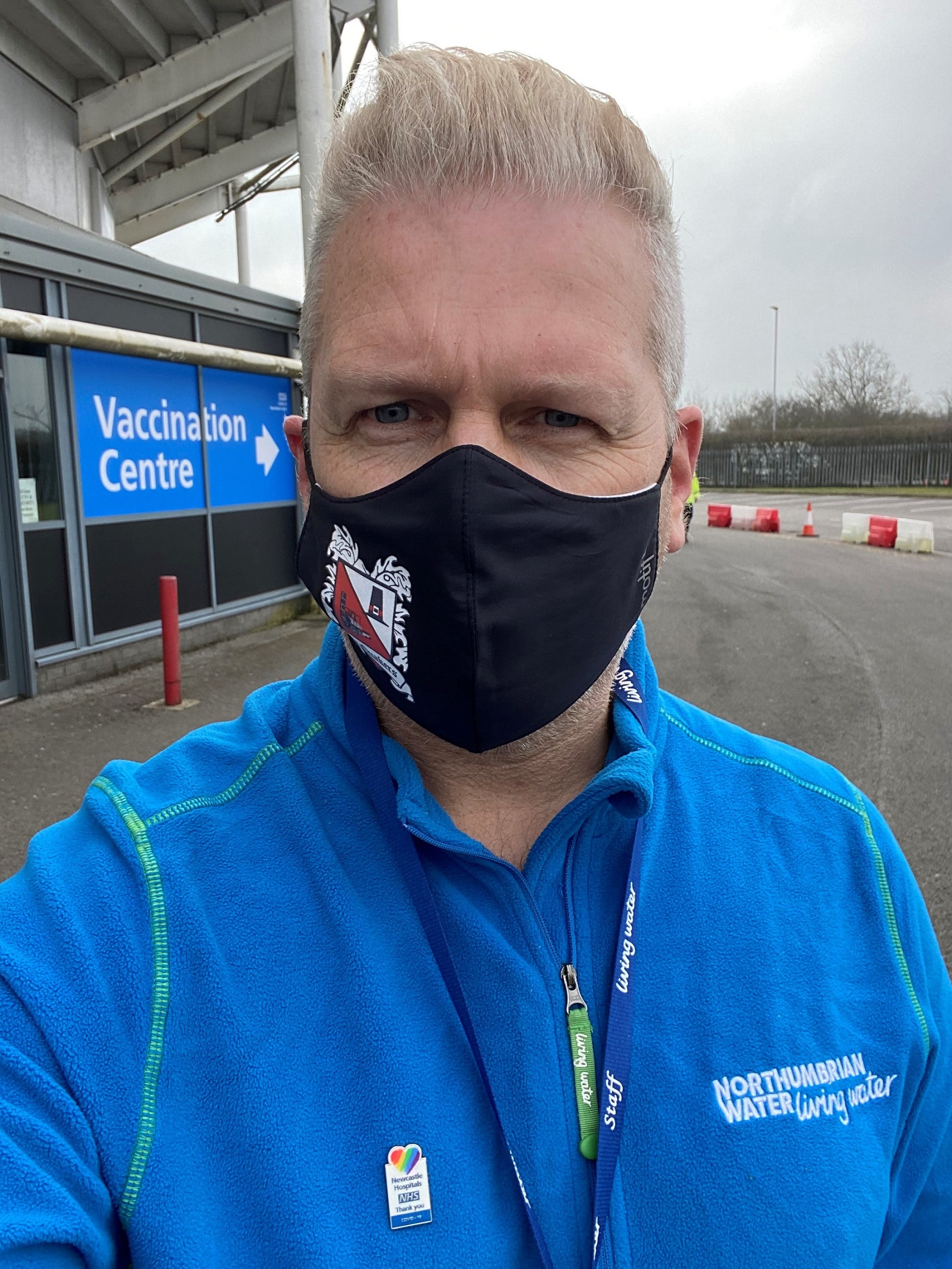 Northumbrian Water's Chief Executive Officer, Heidi Mottram, said: "We are delighted to play our part in the rollout of the vaccine, as supporting local communities and making a difference is exactly what we're about.
"Whether that's through freeing up our people from their day jobs to enable them to volunteer and support the rollout of this lifesaving programme. Or by us working in partnership with the NHS to deliver the transformation of our office into the new vaccination centre.
"It's fantastic that we've been able to help out and I'm immensely proud of our employees for stepping up to volunteer and grateful to everyone helping to fight coronavirus."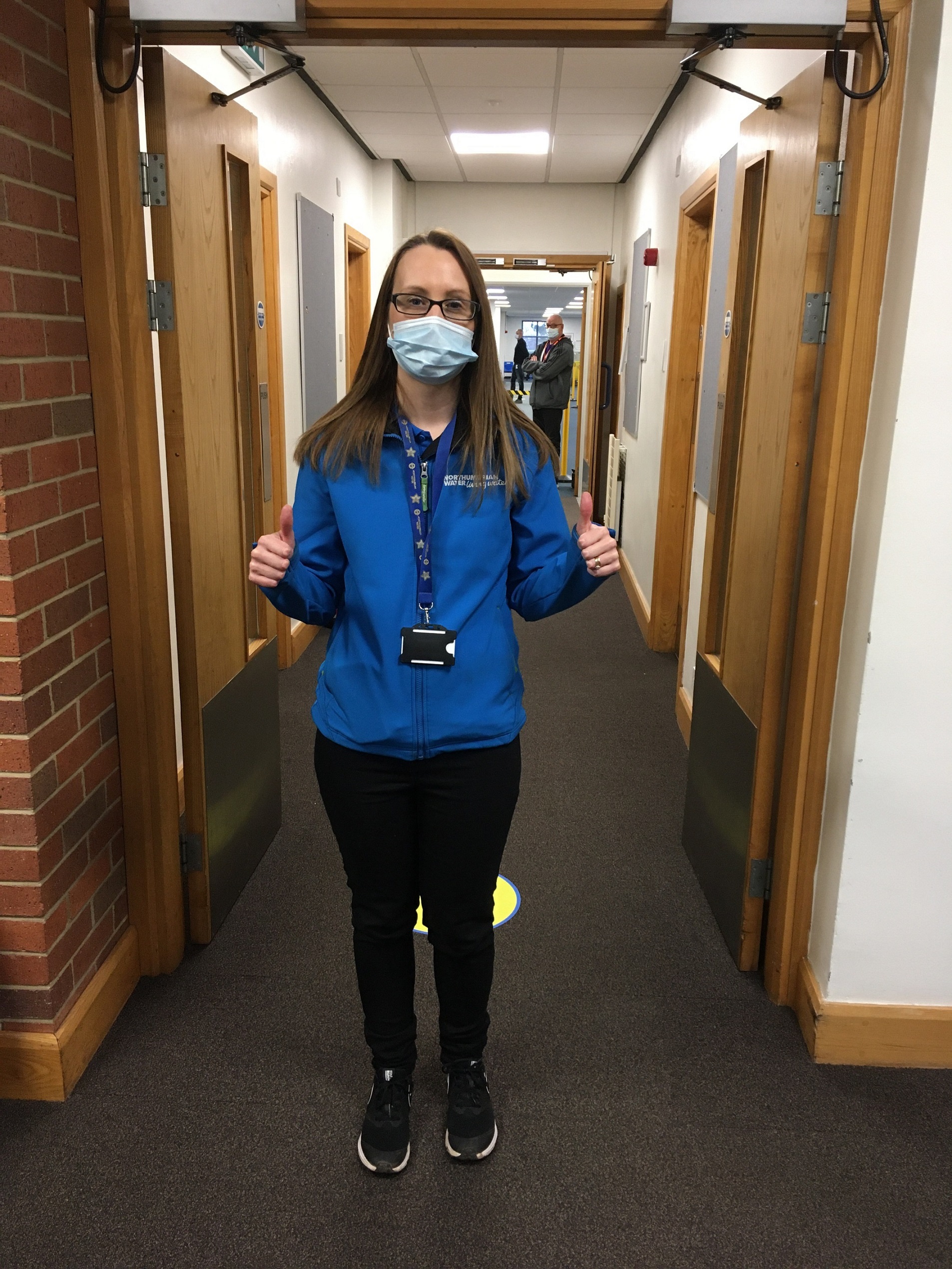 Volunteer Laura McMain, who works as a Category Manager in Northumbrian Water's Supply Chain Management team, said: "I had a wonderful day volunteering in Durham and contributing to the work of the NHS, which was so rewarding.
"It was great to see so many people coming through the doors, where I helped to welcome and direct them through the one-way system to the vaccination hub."
Darlington volunteer Scott Thornberry, who works as a consultant for Northumbrian Water and is helping at Mowden Arena, said: "To be able to assist with rolling out the vaccine to the community I live in is a great privilege. I hope by receiving the vaccine it gives people hope that the end is in sight and we can start seeing our family and friends once again. I am thankful my employer has allowed me to volunteer in this way."
Many of Northumbrian Water's employees have volunteered throughout the pandemic to support local communities and charitable organisations.
Dr Stewart Findlay, Primary Care Clinical Director for the NHS Covid Vaccination Programme for the North East and North Cumbria, said: "The NHS across our region has done and continues to do an amazing job getting as many people as possible vaccinated, as quickly as possible."
He continued, "We're grateful for the support from Northumbrian Water as a company both for their premises and provision of volunteers who are helping to provide a good experience for patients.
"We are constantly delighted by how much people want to help us with the vaccination efforts, we know it's the way we can all have hope that we can all get back to normal and see the end of this awful situation."
To find out about how Northumbrian Water supports its local communities, click here.
The NHS Covid-19 Vaccination programme for the North East and North Cumbria has a number of volunteer and paid roles at vaccination centres across the region. Find out more here.