This World Plumbing Day (Wednesday March 11, 2020), Northumbrian Water is encouraging plumbers from around the North East to sign up to the water industry's national plumber approval scheme.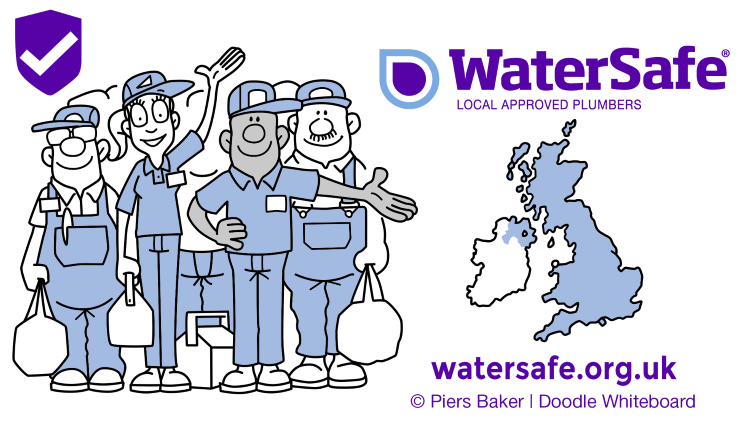 WaterSafe, which is an initiative backed by UK water companies, checks and approves plumbers to protect homeowners and businesses in the region who are looking to have plumbing work carried out.
The WaterSafe scheme is free to join for eligible plumbers, who will then benefit from the opportunity to reach more customers online, with a stamp of approval direct from Northumbrian Water.
Using an approved plumber means customers can help keep their water supplies safe and healthy, and prevents the risk of drinking water being contaminated by poor plumbing practices or sub-standard products.
As well as encouraging plumbers to join the WaterSafe scheme, Northumbrian Water recommends its customers make WaterSafe the first port of call when considering any plumbing work.
Customers can use the free search tool on the WaterSafe website www.watersafe.org.uk to find their nearest approved plumber by typing in their postcode.
Alan Brown, Head of Water Quality at Northumbrian Water, said: "Our customers might not realise it, but poor quality plumbing, even something as simple as using the wrong type of tap can affect the quality of their tap water and result in strange tastes and smells.
"We fully support WaterSafe and promote its online directory of approved plumbers, who can help us ensure our customers' drinking water supplies remain safe and great tasting. That's why we'd encourage plumbers from around the region to join WaterSafe and get the recognition they deserve."
Eligible plumbers must be qualified, have a recognised water fittings regulations certificate and be a member of an Approved Contractor Scheme. Some Approved Contractor Schemes are free to join while others require a membership fee for which plumbers get extra benefits.
For more information and to join WaterSafe, plumbers can head to www.watersafe.org.uk/howtojoin.