For a second year running, Northumbrian Water is throwing its weight behind sewer blockage awareness month, Unblocktober, and is warning of the devastating consequences of when toilets are used as a bin.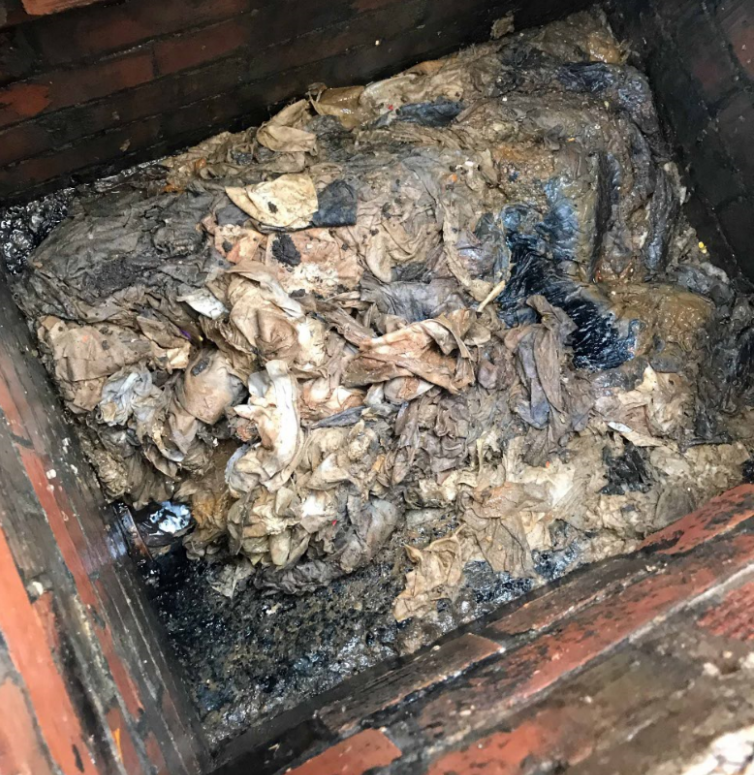 Unblocktober, launched by Lanes for Drains in 2019, is aimed at encouraging small changes to people's daily toilet habits. The backing of the world's first blockage month follows as Northumbrian Water has in recent weeks launched its top 52 sewer blockage hot spot areas across the North East.
The blockage battle goes on for the water company, which is tackling an increasing number of clogged up sewers caused by wet wipes and is warning of the devastating consequences that wrongful flushing can have on the environment, and to customers' homes.
Wrongly flushed items, such as wet wipes, are one of the biggest causes of blockages as they usually clog up inside householders' plumbing and sewer pipes in the street.
Simon Cyhanko, Head of Wastewater Networks at Northumbrian Water, said: "We're proud to support the national campaign, Unblocktober, to help raise awareness and tackle the industry-wide problem of sewer blockages.
"The biggest cause of blockages in our sewer network is, by far, wet wipes, and while the problem is getting worse, it costs absolutely nothing to play your part in solving it.
"Wet wipes do not belong in sewers and should definitely not be flushed, regardless of what it says on the packaging. They do not break down like toilet paper and even biodegradable products can linger in sewers, contributing to the problem.
"The consequences of sewer blockages caused by wrongly flushed items can be horrific. Blockages can cause sewer flooding to homes, communities and the environment to be polluted. No one wants to see harm caused to wildlife or the contents of a toilet flooding into someone's home.
"Because of the increasing number of blockages, we've recently expanded our Bin The Wipe campaign activity to proactively target even more customers in the region's hot spot areas.
"We will continue to work with customers to raise awareness through education, communications and face-to-face discussions - but in worst case scenarios, where people continue to repeatedly cause blockages, then we will recharge the cost of clearances and even consider prosecution. We have to take this hard stance to help protect our customers and the environment.
"You can make one simple change to help protect your community and the environment - and that's Bin The Wipe and not to use your loo as a bin."
While the campaign involves direct education in an effort to encourage changes to people's behaviour, those who continue to flush wipes may face being recharged for the cost of clearing resulting blockages, or, in extreme circumstances, prosecution, in line with the Water Industry Act 1991.
Naomi Wright, from Unblocktober and Lanes Group, said: "Unblocktober is a unique way of turning awareness into action. The number of people in the UK who know what should and shouldn't be flushed down the toilet - such as wet wipes - or poured down our drains has increased massively in the last few years. But as a society, our behaviour hasn't yet changed in a meaningful way in order to protect our sewers and seas. That's why we want participants to commit to the Unblocktober challenge for just 31 days and see just how easy it is to cut out the small, bad habits that add up to create this critical environmental problem."
In the first quarter of 2020, Northumbrian Water saw a 20% increase in wipes when working in the network that can contribute to blockages across the region, compared with the four-year average.
For more information about Northumbrian Water's
Bin the Wipe campaign.