Essex & Suffolk Water has launched an expansion of its Branch Out scheme with project funding up for grabs to help benefit the natural environment, wildlife and local communities.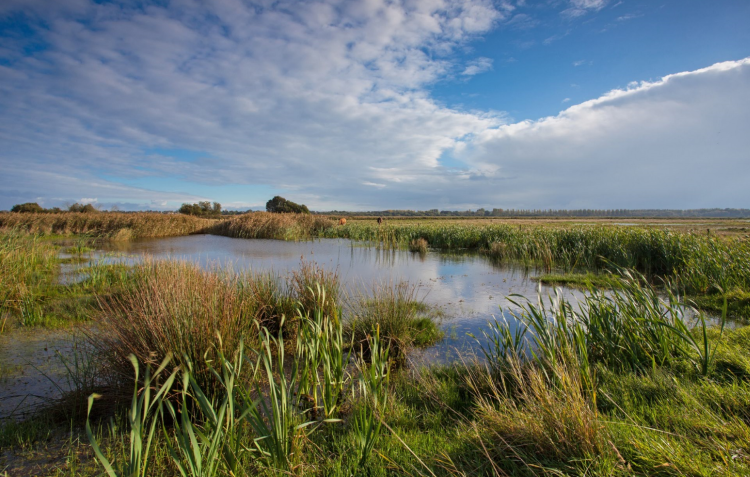 The utility company has added two new funding channels in addition to the original Branch Out scheme, which offers project grants from £1 to £25,000 – with the current round of applications closing on August 31, 2020.
The two new funds of the Branch Out scheme are Priority Habitats - aimed at encouraging the creation or restoration of priority habitats that have been identified as being the most threatened, and the second, Invasive Non-Native Species (INNS), to help tackle invasive non-native species.
Project funding ranges from £10,000 upwards for Priority Habitats (with matched funding required) and up to £15,000 for INNS, with applications for these two funds closing September 14, 2020.
Essex & Suffolk Water's Conservation and Land Manager, Miranda Cooper, said: "We are really excited to be expanding the Branch Out fund beyond the original scope of helping to deliver local projects to reconnect habitats for the benefit of communities and wildlife.
"The two new strands of funding should really help reverse declines in biodiversity loss and provide renewed effort to help tackle invasive non-native species across our region. This will all help build resilience which is essential for supporting a healthy natural environment and for us to supply clear, great tasting drinking water.
"It's fantastic we can support local groups, organisations and charities in helping to make a difference to the communities we serve. I'd urge anyone with a deserving project, who is seeking funding, to apply."
Since launching in 2013, Branch Out has awarded grants worth in excess of £470,000 across more than 126 different projects, and in 2017 was a finalist in the prestigious Edie Sustainability Leaders Awards, which recognises excellence and innovation in sustainability.
Christine Luxton, Head of Engagement at Suffolk Wildlife Trust, said: "Branch Out funding is helping to realise our big ambition for Carlton Marshes, on the edge of Lowestoft. With 1,000 acres of wetland nature reserve and a new visitor centre, Carlton Marshes will be an oasis for local people and boost nature tourism to the town.
"Carlton Marshes is home to some of the UK's rarest wetland wildlife, which will all benefit from the work which Essex & Suffolk Water have helped to make happen."
Projects can also be supported by Essex & Suffolk Water's employee volunteering programme, Just an Hour, which allows employees to give a minimum of 15 hours every year to support community and charitable causes close to their hearts.
Eileen Marshall, CEO at St Luke's Hospice, said: "A second St Luke's Hospice location is currently under construction in the Thurrock area of our catchment, which will include eight new outdoor environments. Considered planting will support pollinators and wildlife and include flowers, herbs and plants with moderate water needs. Each of the six new In-Patient bedrooms will have private access to a 'Giving Garden', providing a peaceful and tranquil space.
"We were also thrilled to receive the additional offer of support from a member of the Essex & Suffolk Conservation team, a specialist in nature grassland habitat, to advise on the planting and management. We look forward to working together to deliver the project by the end of 2020, and extend our services for those needing palliative and end of life care in South West Essex."
All applications will be carefully considered and judged against set criteria. Full details, including applications, are available at www.nwg.co.uk/responsibility/environment/branch-out-funds/
IMAGE: Carlton Marsches landscape by Steve Aylward