Our Waste Water director Richard Warneford took part in the virtual Westminster Energy, Environment & Transport Forum policy conference on Wednesday January 13, 2021.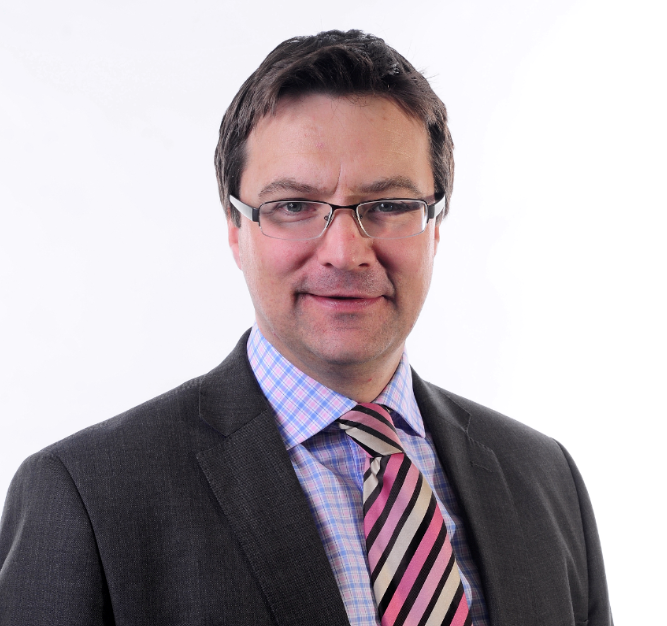 It was all about the future for environmental standards in the UK and focused on setting standards for the long term - decarbonisation, adapting to climate threats, and conserving biodiversity, ecosystem services and public goods.
This was his speech:
The water sector is totally based on and dependent on a healthy natural environment, so it will be no surprise then we have been working to protect and improve our precious natural world for decades.
Water companies have spent around £25 billion on the environment since 1995, with 10,000 miles of rivers being protected and improved since then. Environmental work since privatisation has resulted in wildlife returning to rivers that had been biologically dead since the Industrial Revolution.
However, we recognise that we still have a great deal to do and the water sector needs to be at the forefront of the green industrial revolution, which is why I believe that discussions like today are so important. Especially at such an important time, with the passage of the Environment Bill, where we have a once in a generation opportunity to make the essential changes needed to safeguard the natural environment for the long term.
Net zero carbon
We all understand that, as a sector and as a nation, we could be hit hard by the effects of climate change. The UK Government's 2050 net zero carbon target is an important step forward, and now a concerted effort across the entire economy will be needed to deliver on this commitment.
For our part, the water industry is going to play a leading role and has pledged to achieve net zero carbon emissions for the whole sector by 2030. For my own organisation, Northumbrian Water – we have committed to achieving this even earlier in 2027.
I'm very proud that as a sector we've already made considerable progress towards that net zero goal, achieving carbon reductions of almost 45% since 2011. The water industry has joined forces to build the world's first detailed plan for how we're going to get to net zero on a sector-wide basis, which I hope many of you will have seen was launched back in November last year.
There will be no easy answers here. And while a big step forward, the water sector Routemap will not provide a 'one size fits all' pathway to achieving net zero in 2030. But what it will do is be a catalyst for that all-important collaboration by setting out the opportunities for the entire value chain to align efforts to deliver this critical transition.
We will be able to share our learnings from this process with other sectors looking to make their own plans, and to support the Government's wider 2050 target.
Coming together to share knowledge and inspire new approaches and innovations is the new imperative that will achieve these important goals. From consumers, small enterprises and big business through to NGOs, policymakers and regulators, we can go further and faster, if we work together
Adapting to climate threats
It is not just in the race to decarbonise where I believe working in collaboration will be key. Dealing with the climate threats that we already face, will take an open, innovative and partnership approach.
This last year again has been a sharp realisation of just some of the threats of extreme weather that we will see more frequently as a result of our climate emergency. From the record-breaking temperatures, alongside record-breaking demand for water we saw last summer, to the major storms and flooding such as suffered by many communities in over the Christmas period as a result of storm Bella, it clear that we need to quickly adapt to manage the reality of these weather extremes.
We have already had some fantastic success and examples of how we can help manage climate threats when we work together. One such case, which I hope will give some more insight into what I mean here and what can be achieved is a complex project we were involved in in recent years, at Brunton Park in Newcastle.
Brunton Park is a large residential area, with around 900 properties, in north Newcastle.
Urban creep and development of the northern part of the catchment had brought a history of flooding to the area. 62 properties were at risk of sewer flooding, while 74 were in an Environment Agency Flood Zone. This was a big issue for residents, for the local authority and for us.
Working together with the EA and Newcastle City Council, we stepped up to the challenge at Brunton Park, and took the local community along for the ride. Even the local golf club came to the fore.
What followed was an innovative, joined up and truly partnership approach to tackling flooding.
We came to the project as water experts first and foremost, leaving budgets and other business considerations at the door. It was a case of what would solve this problem, not how much will this cost?
This allowed us to come up with the right solution for the problem, not just the right solution for the organisations involved, or for our budgets.
We brought together the stakeholder powers of the partners to do things that hadn't been done before. We actually diverted the river and sewerage assets to complement more tried and tested SuDS work.
Away from the actual solution itself, we continued to think and operate differently, working jointly on communications, risk apportionment and even the management of compensation claims. This even included risks associated with the golf course, and we brought in a course designer to reshape the 9th hole as part of the solution.
The result has been a fantastic success. Despite all the stormy weather since we completed the project in 2016, we have yet to see a single property flooded.
Strengthening the Environment Bill - DWMP
Managing flooding is clearly one of the climate threats at the forefront of our minds as a sector and we strongly support the Environment Bill putting Drainage and Wastewater Management Plans on to a statutory footing. The water industry already prepares these and was a driving force behind their original creation.
However, we believe that within the Bill, there are two important issues which need to be amended.
The Bill confusingly refers to 'Drainage and Sewerage Management Plans', despite Defra and the industry jointly working on 'Drainage and Wastewater Management Plans' for many years, and companies already publishing plans with that name.
This may sound a trivial matter of wording but it is not a minor point because the terms 'sewerage' and 'wastewater' are not interchangeable. Sewerage has a narrower meaning that excludes many sources of contamination entering rivers – sources that are the responsibility of bodies we need to collaborate with us on producing drainage plans if they are to be successful. We believe the Bill should be amended to ensure that the terminology 'wastewater' is used throughout the legislation rather than 'sewerage'.
The bill also only places obligations on water companies for something they are already doing. Importantly and as I'm sure everyone joining this Forum will recognise, this does not reflect the scale of the challenge from climate change, and that drainage is universally recognised to be a shared responsibility, with other organisations also responsible for managing surface water.
As written, the plans will exclude significant bodies involved in drainage and eliminate much of the potential benefits that customers, society and the environment could otherwise gain.
As a minimum, all other flood risk management authorities should have a duty to co-operate in the production of DWMPs. There should also be the ability to require other flood risk management authorities to provide information needed for the production of DWMPs.
Water efficiency
The other major climate threat we feel very acutely as an industry is the flip side of the coin to flooding – drought.
Over coming decades, every region of England will contain places where the demand for water exceeds supply. Even today, high levels of demand place huge pressure on sensitive water sources, like chalk streams, leaving less water for other needs, like agriculture.
Reducing the risk of drought will be crucial to adapting to a changing climate. Investment will be needed in new sources of supply, in reducing leaks, and to move water around the country. But around a third of the deficit will need to be made up from reducing unnecessary water use and in-home wastage.
The industry is making progress in this area – reducing leakage by 7% last year and launching the first nationwide water efficiency campaign last summer, which had over 51million social media interactions. However, on its own, this will not be enough to avoid future drought and we need to see policy change.
The Environment Bill is a big opportunity to make an important difference here. To do that we need to see Government confirm it will use the Bill to introduce minimum national water efficiency standards for water-using appliances, and a mandatory national efficiency labelling scheme, on goods like dishwashers and washing machines.
This would empower customers by giving them the information to make informed purchase decisions and cut water waste in the home. It is the single most effective, reliable and cost-efficient way of reducing water demand, and has successful precedents - both for energy, at home, and for water, in countries like Australia. It would be a zero-cost option for government to improve water efficiency, while consumers will save money on household bills too.
We also need to see a change Part G of Building Regulations in order to stop the ever-increasing stock of water-inefficient homes. Building Regulations should apply a 'fittings-based' approach and require all fixtures and appliances to meet a certain water efficiency label rating or better.
Tighter standards in new homes can readily be achieved using existing products that meet customers' needs at little or no extra cost. Applying a single efficiency standard in new homes across the country creates a simple, level playing field for developers. This again would reduce the carbon cost of treating water.
Conserving biodiversity
While I have focussed today on decarbonisation and dealing with climate threats; largely as I firmly believe we have a massive opportunity with the Environment Bill to make a huge difference around how we manage flooding and drought; conserving biodiversity is something that we are equally passionate about and we very much welcome the inclusion of biodiversity net gain in the Environment Bill. This is something that we are already embracing as a business.
I'm excited that as an organisation we have now completed our first natural capital account for our landholding in the south and are working on this for the north. We see this as an important step forward as if you are to conserve and enhance something you absolutely need to know what you had to begin with. We are using this information to drive our decision making across the business.
We also firmly believe that adapting to climate threats and enhancing biodiversity can go hand in hand. We have an outstanding example of this with the completion of our project to expand Abberton Reservoir near Colchester in Essex to hold an additional 15 billion litres of water. By taking a partnership approach and working with conservation partners and regulators, not only did this major scheme help to provide additional security of water supply to 1.5 million customers in the driest part of the UK, but it significantly enhanced one of Europe's most important wetland sites. As a testament to the success of this project and the approach taken, we were honoured when the legendary Sir David Attenborough officially opened the scheme in 2015. Sir David described the development as a 'a wonderment for people and wildlife".
Again, taking a collaborative approach has been key to success at Abberton and I hope will provide inspiration for the other major investments we will need to adapt to climate threats.
To conclude
I'm sure everyone joining the discussion today, recognises that we are at a critical point in how we manage our climate crisis and ecological emergency. Setting the right stretching long term standards now is an imperative. The Environment Bill is full of promise but as with much of this Bill, the true ambition may only be known through the detail of secondary legislation and the targets it chooses to set. We must now work together to ensure that we don't miss this golden opportunity to turn the tide and set us on the right path.
I've seen, and hopefully given you a couple of examples today, of how powerful partnerships across sectors, businesses, regulators, NGOs, academics and communities can be. If we embrace this power, I have great hope that we will set and achieve stretching long term targets for our environment that our children and our grandchildren will thank us for in decades to come.