NWL supplies water and sewerage services to just under 4.4 million people.
Water is supplied to 794,000 properties in Essex & Suffolk, with water and sewerage services provided to 1.3 million properties in the north east of England.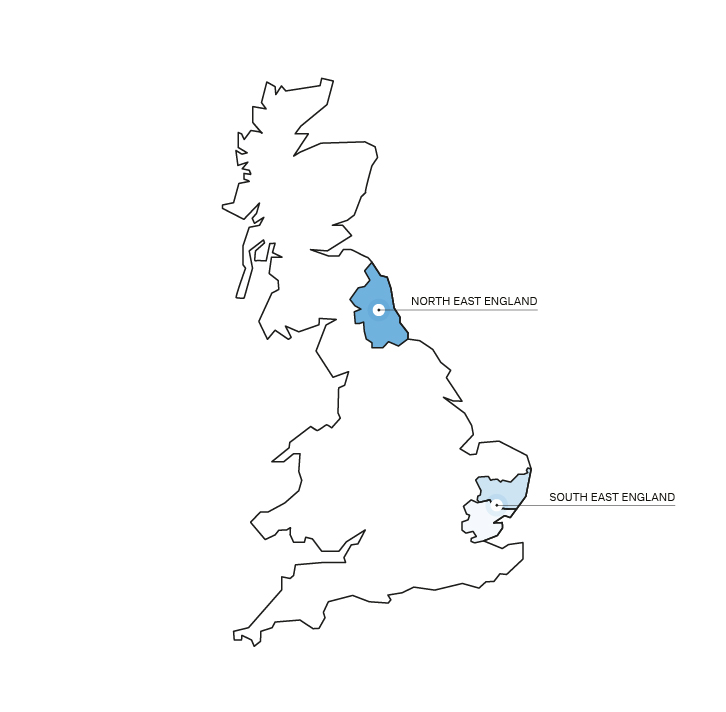 NWL employs just under 3,000 people and operates:
53 water treatment works
394 water pumping stations
341 water service reservoirs
26,200.20 km water mains
410 sewage treatment works
1,007 sewage pumping stations
30,106 km sewers
Every day we supply 1,104 megalitres (1.1 billion litres) of water. This water is drawn from reservoirs, where it is collected and stored, rivers and groundwater sources. It is treated at our works before it is delivered by a network of pipes to homes and businesses.
In the north east of England, where we also provide sewerage services, wastewater is then collected from these properties via the sewerage network and treated at our works before it is returned to the environment as either clean water or sludge which can be recycled as fertiliser or used to generate energy.
Our water and sewerage services in the north east cost an average householder £1 per day and in Essex and Suffolk 62 pence for a water only service.
The Water Services Regulation Authority (Ofwat), as the economic regulator, sets price limits for companies in England and Wales every five years.