We wanted to help by creating a document that provides customers with a simple and easy way to understand how the company is financed and where their water and sewerage bill payment goes.
We held a co-creation workshop with customers to show them how this document could look. But thanks to their participation, they told us they would prefer a bill breakdown explanation with their annual bill, and for the rest of the detail to be housed online.
So welcome to Our Finances Explained section of the website – co-created by you, our customers.
NORTHUMBRIAN WATER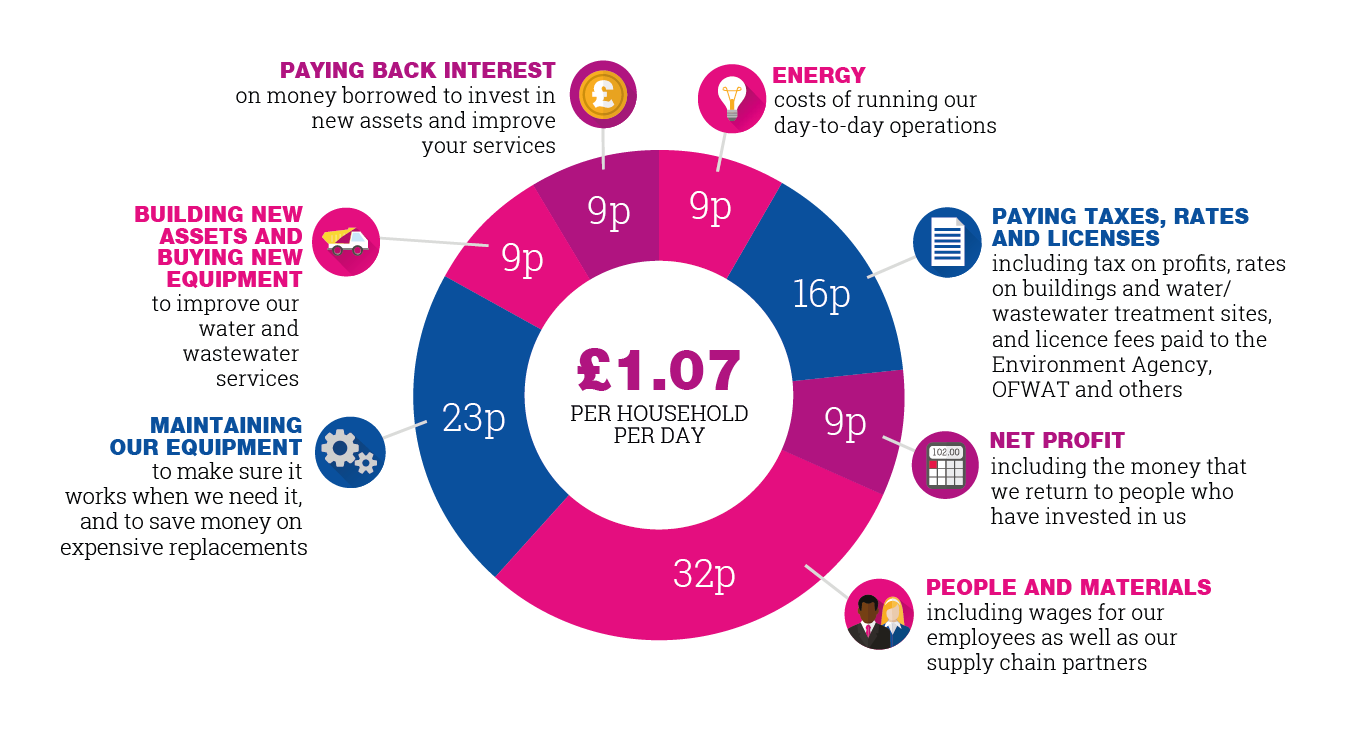 ESSEX & SUFFOLK WATER