We are keen to engage with local schools, to allow students to discover who we are and the interesting work we do! Even potentially considering joining our company now or in the near future.
We have two structured work experience programmes; one is aimed at key stage 2 students and one aimed at key stage 4 students. Our key stage 2 programme is all about The Ripple Effect and water efficiency. Please see more information here - NWG - The Ripple Effect.
Our key stage 4 programme is aimed at Year 10 to Year 12 students who will take part in a design sprint, which enables young people to explore not just the work we do at NWG but also allows contribution to one of our live campaigns. Students will work in small teams to come up with innovative ideas of how to tackle this issue within their community.
This programme allows students develop a range of skills that we know will stand them in great stead for the future. This programme can be delivered in person or remotely.
To get in touch with one of our team regarding our work with schools please email nwg.academy@nwl.co.uk and one of our team will be back in touch. We are keen to hear about careers fairs, assemblies, or any similar events.
Innovation Festival
Our Innovation festivals are big, loud, exciting and very unique events where we gather some of the greatest and most innovative minds from the worlds of business, science, tech, engineering, utilities and customer services and get them to tackle real world problems together in a series of sprints.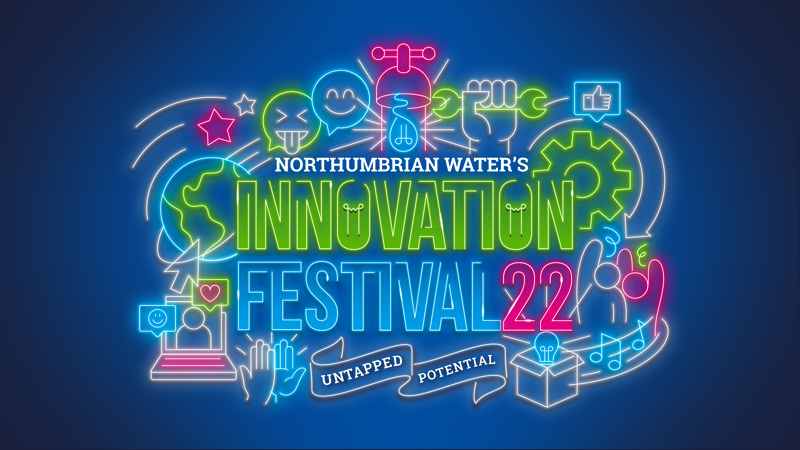 Colleagues, subject experts, students, engineers, customers and scientists will join forces in a series of design sprints, hacks, workshops and activities, helping to find solutions on topics such as climate change, cyber security, and water scarcity or future ways of working.
Register your interest here and we'll keep you up to date with our plans and announcements over the coming weeks.
Find out more about our innovation festivals here Innovation Festival.